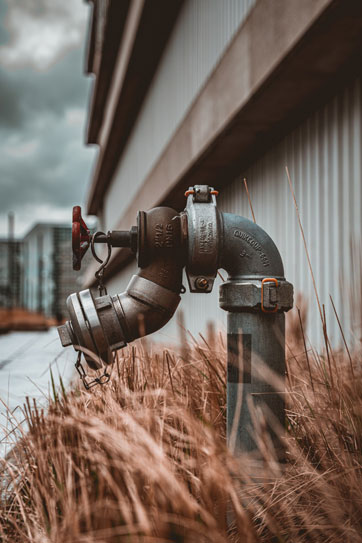 Unimetry Technology provides services in Pipe Stress Analysis to its clients across the Oil & Gas, Utilities and Process industries. We use the latest version of Intergraph's CAESAR II to check pipe stress and structural responses using international standards. Unimetry Technology's team is well-versed with ASME Piping codes for systematic analysis on Power plant and other projects.
Our pipe stress engineers have built expertise in performing static stress analysis and consider all necessary loads for re-modeling of piping systems. Such "to and fro" design repetitions between routing and stress departments last until an appropriate layout is finalized.
Unimetry Technology has been involved in plant and piping work for many years and we offer a comprehensive service to ensure your plant is both legal and safe to operate. We have extensive experience in the analysis of a wide variety of piping system.
Our typical Stress analysis services are:
Piping Flexibility Analysis
Nozzle Load Calculation & optimization
Flange Linkage Check analysis
Critical line selection
Pipe Hangers and Supports Design
Success is through people. We hire excellent people and then continuously invest in them to ensure that our people stay ahead.
We are a knowledge company and strive to bring the best out of our people. We invest in our people through training & exposure .
Our Graduate Engineer (GET) programs are designed to attract the best entry level potentials and groom them to be future leaders.